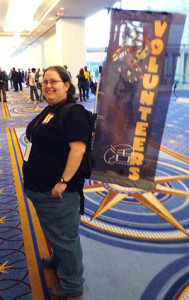 Thank you for your interest in volunteering at Katsucon.  Please see the links below regarding volunteering before you decide to apply.
Sincerely,
Volunteers Department Head

Required Reading
Why Volunteer?
Common Fallacies About Volunteering
Crash Space Rules
Volunteer Rules
YOU MUST READ THROUGH THESE PAGES FIRST BEFORE FILLING OUT A VOLUNTEER APPLICATION!