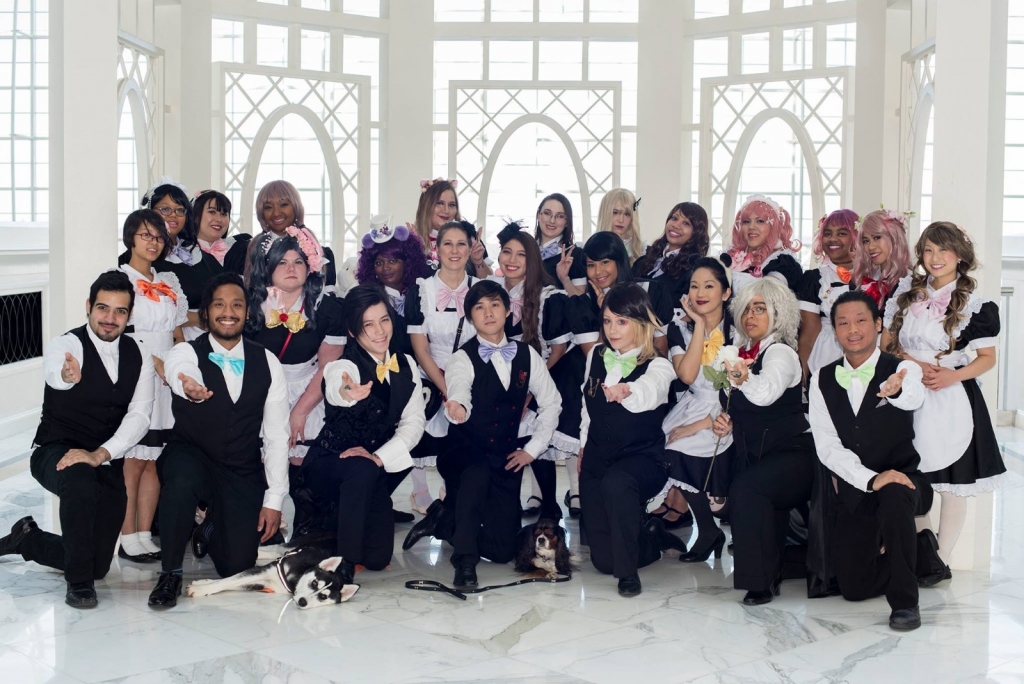 Welcome to the Maid Café, Master & Mademoiselles!
Come visit our Café on Friday or Saturday to enjoy Japanese-inspired cuisine and hospitality from our delightful Maids and charming Butlers, in a unique, family-friendly dining environment!

This year, Cherry Tea Maid Café is by reservation only! Reserve your spot today!
Cherry Tea Maid Café offers a variety of games, live performances, and exclusive attractions, all while being specially attended to by your Maid or Butler. Make your experience more memorable with additional services, special bundles, and capture the memory of your visit with personalized photos. All proceeds for additional services go directly towards our favorite charity, Relay for Life, dedicated to saving lives from cancer! Our mission at Cherry Tea Maid Café is to entertain our guests and make their stay authentic and memorable.
Due to Covid-19, our Café will have several modifications in order to keep our guests and wonderful staff healthy.
Café Rules
We do require masks being worn within the Café.
We ask that there is no physical contact with our staffers at all times, this includes any engagement with hands. Our distance is to keep you and others safe.
We are not able to push tables together at this time. You will be seated with your reservation party. We are only allowing 4 guests to a table.
We appreciate your understanding!
Location: Potomac District Café and Market
Hours of Operations:
Friday and Saturday
Morning hours | 11 am to 3 pm (Last Seating at 2 pm)
Evening hours | 4 pm to 8 pm (Last seating at 7 pm)