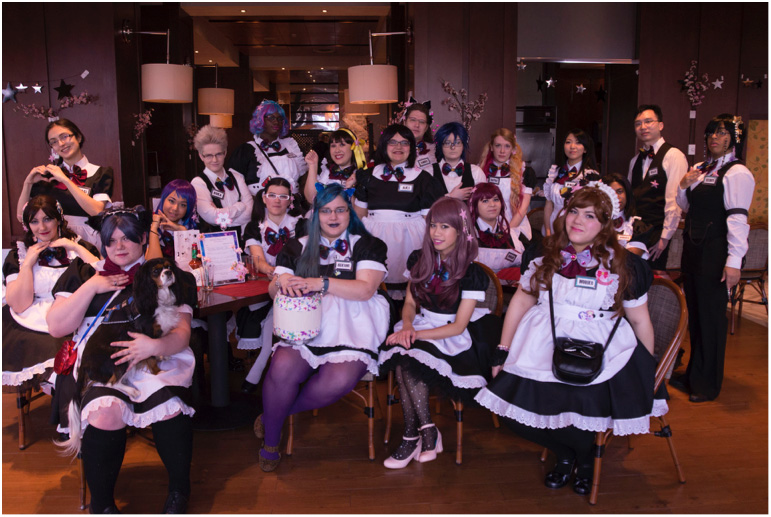 Welcome, to the Maid Café, Master & Mademoiselles!
Sorry, applications for the Maid Cafe are now CLOSED.
Come visit the Pienza on Friday or Saturday to enjoy Japanese cuisine and hospitality from our delightful Maids and charming Butlers, in a unique family friendly dining environment! Cherry Tea Maid Café offers a variety of games, live performances, and exclusive attractions, all while being specially attended to by your Maid or Butler. Look forward to special prizes and bundles, and capture the memory of your visit with personalized photos. All proceeds go directly to Relay for Life!
One of our most popular attractions: Maid for a Minute, is returning again this year!
This opportunity allows our beloved customers to experience being a Maid, in full uniform, and to take photographs with your maid or butler.
Hours of Operations: Friday & Saturday
Morning: 11 AM – 3 PM
Evening: 4 PM – 8PM
Reservations are currently: CLOSED – please check back a few weeks before the convention for openings
Walk ins are welcomed at any time. Please note, we may combine parties upon seating, therefore cash payments is HIGHLY RECOMMENDED.
Our mission is to bring our guests fun, laughter, and moe goodness!