WELCOME!
Katsucon 2022 will soon be upon us and we look forward to seeing everyone back in person. As of now there will be no restrictions due to Covid-19. However, this subject to change due to local restrictions and CDC guidelines. 
Click Here for our current COVID-19 Policies
If you have any questions, please don't hesitate to reach out to the Merchants Team via our contact page for more information – and don't forget to watch our social media pages for updates, the finalized map, and vendor list as the convention nears. We look forward to seeing you!
Map of Merchants Hall (Subject to Change)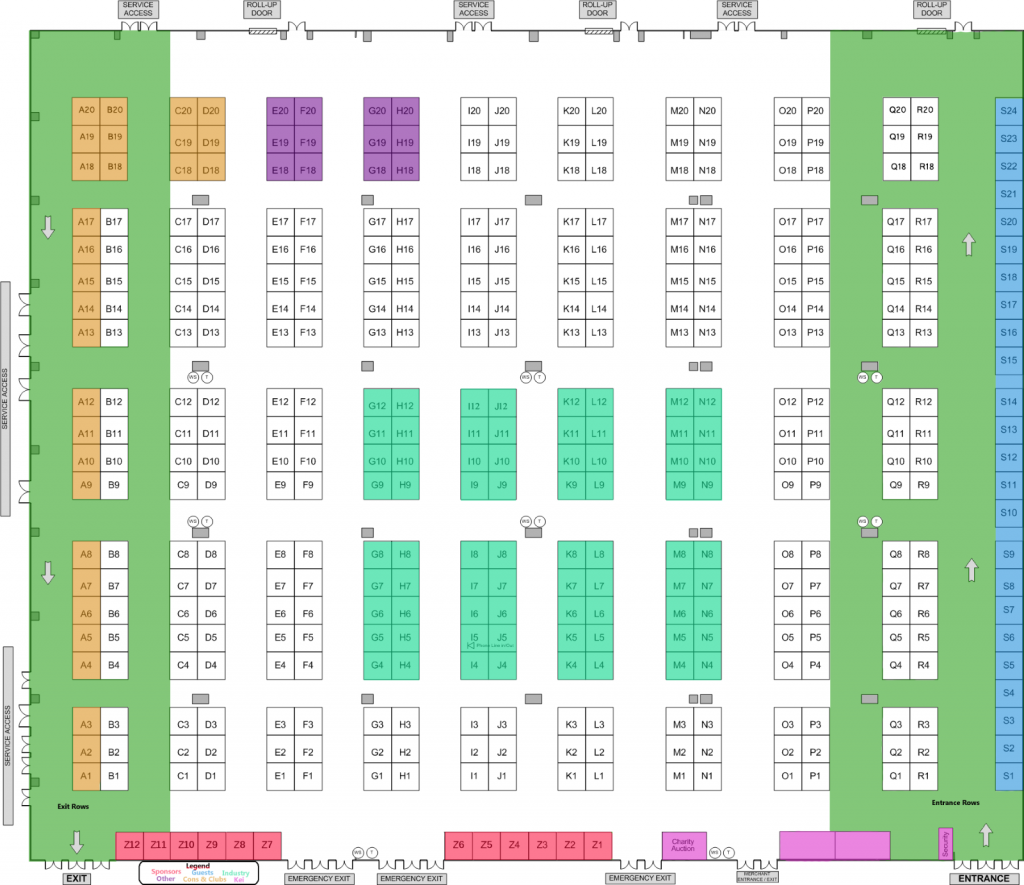 Merchants Hall Helpful Hints
All Exhibitors if you are selling anything you must display and submit a Maryland sales affidavit.
Food Sales are not permitted, i.e. sodas, candy or other edible items.
Raffles of any kind are prohibited, unless all conditions are met as outlined in the exhibitor packet.
Weapons (except for foam, wood, or prop weapons) may not be sold.
Fan Art (i.e. Unlicensed Character Rips, Logo Rips, etc.) in the form of Prints, Posters, Buttons, etc. No unlicensed item for which there is a licensed counterpart shall be sold.
No self-adhesive stickers, vinyl decals, or items with an adhesive side (including "tape") may be sold or distributed. Please do not bring or display them.
Maryland law prohibits selling or dispensing contact lenses, including decorative lenses, without a valid and unexpired prescription.
Wi-Fi and electricity are available for purchase through the Gaylord National Resort & Convention Center (GNRCC).
Merchants Hall Hours of Operation
Location: Prince George Exhibit Halls A, B, & C
Day
Date
Open for
Setup
Open for
VIP's
Open for
Attendees
Close
Down
Thu
02/17/22
7:00pm
N/A
N/A
12:00am
Fri
02/18/22
8:00am
11:30am
12:00pm – 8:00pm
8:30pm
Sat
02/19/22
9:00am
9:30am
10:00am – 8:00pm
8:30pm
Sun
02/20/22
9:00am
9:30am
10:00am – 3:00pm
6:00pm
Hours of operation are subject to change. Vendors are not permitted to enter the Exhibit Hall outside of these hours for any reason. The hall will not be available to any vendor before 7:00 pm on Thursday. Early entry is not permitted.