2017 Katsucon Marvel Photo Shoot!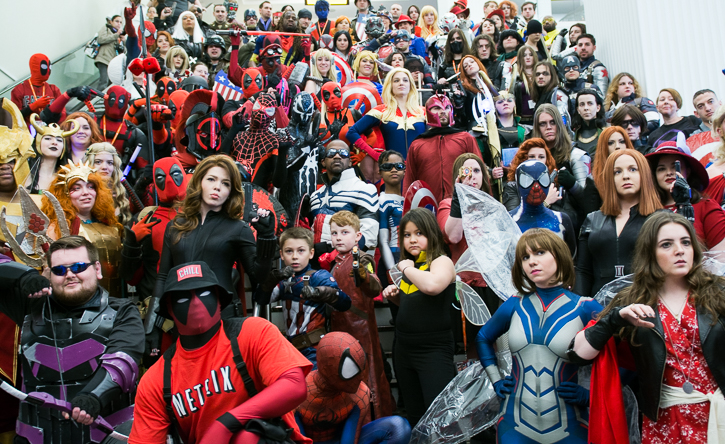 Katsucon is thrilled to be hosting another group Cosplay photo shoot with our friends from Marvel!  Dust off your best powered armor, capes, and plasma cannons and come on over to the central convention center staircase on Saturday the 18th at 2PM for a chance to be featured on the official Marvel Social Channels and Marvel.com!
In addition to the main Marvel character shoot, we'll also be doing a special themed shoot featuring Cosplay inspired by Marvel's Guardians of the Galaxy!  With "Marvel's Guardians of the Galaxy Vol 2" just around the corner, there's no better time to get in on the fun!  We're encouraging Cosplay of the classic Guardians heroes lineup, any of Marvel's intergalactic villains, and even the expanded members of the Guardians roster as seen in the comics!
Last year's Marvel photo shoot was a huge success (even with the fire alarm!).  For this year, we're looking to have our biggest turnout for Marvel.com yet!  Please join us!
-Chad Diederichs
Press Liaison, Katsucon