Kylie Marie
Kylie Marie, who goes by Interrupted Cosplay on Instagram, is a 21-year-old Kentucky native. She has been cosplaying for just over a year now but has been singing her entire life. Singing will always be her number one passion and while it's always been a dream of hers to have a career in music, adding cosplay into the mix within the last year has made her life happier all around. Kylie Marie is thankful for every opportunity she's been given and endlessly appreciates all the support!
---
ZEJAE
ZEJAE was born and raised in Jersey City, NJ. She uploads Anime Covers and original material on Youtube. ZEJAE started singing at the tender age of three and is currently a student at Berklee College of Music. Her favorite Animes includes Black Bullet, Jigoku Shoujo, Owari no Seraph, Mermaid Melody, and Boku No Hero Academia.
---
Jazz
Jazz is one of those 20-something millenials you keep hearing about. While they aren't singlehandedly destroying businesses, they enjoy binge-watching and binge-reading, eating too much sugar, fretting about fashion, and expressing their opinions loudly about things they're passionate about on twitter and tumblr. They can be found permanently fused to a seat and in front of a computer, whether at home or at work.
---
Kira
Canadian cosplayer and avid anime fan with a passion for singing, Kira is currently studying opera and musical theatre. Her forever loves are the Nier & Drakengard series, Evangelion and X-Files. Excited to have been selected as a contestant in Katsucon's Idol competition, she can't wait to sing her heart out!
---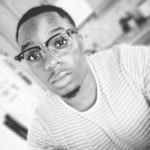 XO
XO (28) started singing at the age of 6 while watching his favorite Disney movie Aladdin. As he became older and became aware of the different types of animation I.E. anime, he became interested in Japanese culture as a whole. XO has been to Japan 5 times and loves every moment he is there. He is currently studying education in college to eventually become an English teacher in Japan. He has also attended a few semesters of the Japanese language class at the Japan Society in New York City. Some of his favorite animes include Haikyu, Soul Eater, Yu Yu Hakusho, Black Cat, Cowboy Bebop Shaman King and Rurouni Kenshin
---
Renabe
Renabe is a self-proclaimed weird little lady who loves to sing in Japanese. She lives for going to anime conventions, cosplaying, singing her favorite theme songs, and just being surrounded by other anime fans. This is Renabe's first time at Katsucon, and she am crazy excited to have been accepted to perform at 2018's Katsucon Idol! 頑張っちゃうよ!
---
Alanaleilani
Alanaleilani is a Hawaiian born nerd who somehow made it to the cold wastes of the East Coast. An avid Katsu attendee, she is incredibly excited to participate in Katsucon Idol, and can only hope to achieve half of the cranial success as Tenacious D in Master Exploder. With a fondness for ninety era's anime, she hopes to bring just enough nostalgia to help forget that the inevitable heat death of the universe is ever approaching.
---
Tori
Tori is a DMV native and has been attending Katsucon each consecutive year since she was 15. She's been a huge fan of anime and gaming since the golden days of after school Pokemon and Sailor Moon. In case you were wondering, her favorite scout is Sailor Jupiter.
While in college (GMU whuuuut), Tori began to pursue one of her many passions, voice acting. You can hear her as Junko Enoshima in a YouTube video called Dangan Ronpa Cell Block Tango.
Tori is also the lead vocalist for a pop punk/j-rock cover band called Tokyo Decode, based in the DMV area. Her band has performed at various local venues and most recently at MAGFest 2018. If you'd like to follow her band, you can find them by searching Tokyo Decode on Facebook. The band hopes to perform at this years' Sakura Matsuri in Washington, DC. Wish them luck!