Katsucon Idol is our annual singing competition where you can showcase your vocal skills and show the world that you're the best! Come cheer on your favorite performer, or if you think you have what it takes, audition to see if you will become our next Katsucon Idol!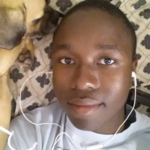 Name: CD
Hallyu Doin'?, My name Is CD. I'm 20 years old and I hail from the country roads of Prince George, Virginia. The Hallyu Wave is my life and Anime is my long lost sibling. This is my first time competing in Katsucon Idol and I hope to leave all who hear me sing, thoroughly entertained.
---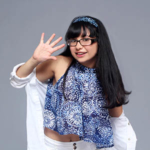 Name: Cooliane
Brimming with energy and passion, Cooliane is an aspiring entertainer aiming to become an American J-Pop Idol. She is the leader of NovaDrop, a rising J-Pop Idol Group grown in New York City, and proud member of Jump Ship, an odorite (dance) team that covers J-Pop, K-Pop, and Vocaloid music. She aims to spread Idol Culture throughout America and hopes that you can share that enjoyment with her!
---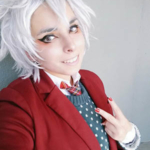 Name: Glitter
Glitter hails from the first circle of the inferno, also known as The State Of Florida. Her interests include cats, children's card games, and white-haired anime boys. Her favorite series is still Yu-Gi-Oh, despite it being 2017, though she also enjoys Tokyo Ghoul and the Danganronpa franchise, among others. She has been cosplaying since 2014; you can find her on social media as Parabound. Come watch your local Florida Man perform at Katsucon Idol!
---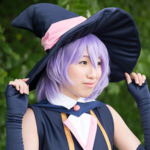 Name: Lilitare
Hello! I'm Lilitare and I'm part of a cosplay trio called Taretaretare. In addition to cosplay, I love to draw and sing in my spare time. I'm grateful for this exciting opportunity to participate in Katsu Idol, although I'm a bit nervous since it's my first time performing on such a public stage! Nevertheless, I hope you will enjoy my performance, and good luck to all those participating!
---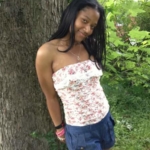 Name: Mitchie Carey
Denia "Mitchie" Carey, is a singer, songwriter, and guitarist. She was introduced to Anime at a young age; her favorite Anime's include "Love live: School idol project" as well as "AKB0048" (which is based off the Japanese idol group AKB48). While most of her favorite anime's are music related, she also loves different genres of anime. She loves to sing all types of music; such as Pop, R&B, and Gospel, as well as Japanese music. Her interest in music started at a very young age when she started singing in her church choir, which immediately sparked her love of being on stage. Mitchie also had the opportunity to be featured in local artists projects as well. She hopes to make a difference by inspiring the world with music and is glad to share the stage amongst the other Finalists at katsucon idol 2017.
---
Name: Olivia Merryman
Olivia Merryman, 15, has been singing ever since she was 5, and has been into anime for almost as long. She is also obsessed with musical theater and performing, and so when she saw this opportunity she just had to audition! Some of her favorite anime include Love Live!, Ouran High School Host Club, Your Lie in April, and Soul Eater. She is constantly inspired by the seiyuus who work on Love Live! School Idol Project, particularly Pile (the voice of Maki Nishikino). In her free time, she is often found playing Overwatch, sewing her next cosplay, or learning a new musical theater tune. She canít wait to sing her heart out to some of her favorite songs in Japanese!
---
Name: Orion
Hello everybody! My name is Orion and I'm super-duper excited and grateful to be able to perform in this year's Katsucon Idol! I've loved Japanese culture and music ever since I was little, and I can't wait to share my passion by singing Japanese songs for you! Some of my favorite singers include Yanagi Nagi, T.M Revolution, and Eir Aoi. I'm a little nervous since this is my first ever singing competition, so wish me luck!
---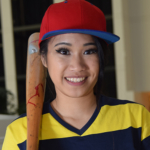 Name: Risa Chan
Facebook: http://www.facebook.com/RisaCosplay
Hello, my name is Risa Chan and I'm a cosplayer based in the DMV. I love doing all things music and art related, including design, film, photography, music production, cosplay, and of course, singing! I attend Katscon everywhere, but this is my first time participating in Katsucon Idol. I'm so excited (and kinda nervous!!) to perform at this event. Wishing everyone good luck at Katsu Idol!