Looking for an area that can help you practice your gaming skills? Want to become the number one gamer of your favorite fighting game? Then check out our Video Gaming Room, located in Potomac C & D of the Convention Center of the Gaylord! We showcase a selection of retro to modern arcade units and are free to play!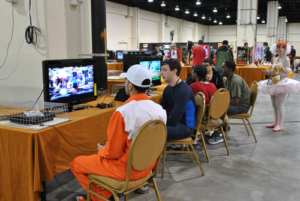 Gaming Room Hours are as follows: 
Friday: 1:00pm-4:00am (Saturday)
Saturday: 8:00am-4:00am (Sunday)
Sunday: 8:00am-3:00pm
Can't wait to see all our gamers at Katscuon 2017!!
Tournament Schedule
Sign Up's start On friday at 12 PM, if a tournament is under 10 people it might be canceled or rescheduled.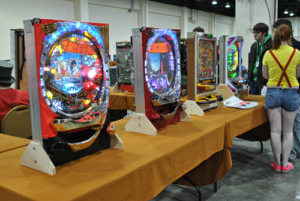 Friday
2:00 Killer Instinct
4:00 Guilty Gear Xrd: Revelator
6:00 Smash Melee
7:00 Gleam of Force
8:00 Blaz Blue: Central Fiction
10:00 Mortal Kombat XL
Saturday
12:00 Pokken
2:00 King of Fighters 14
4:00 Ultimate Marvel vs Capcom 3
6:00 Smash 4 WiiU
7:00 Pokemon Sun / Moon
8:00 Street Fighter V
These are the Pokemon Sun / Moon rules:
2017 VGC format summary:
All battles played with Pokémon Sun or Pokémon Moon
Double Battles
Alola Regional Pokédex
Z-Crystals allowed
Mega Stones not allowed
Some Legendary and Mythical Pokémon banned, including Solgaleo, Lunala, and Magearna
10-minute player time system found on the official pokemon site here:
http://www.pokemon.com/us/pokemon-news/a-new-pokemon-vgc-format-starts-in-december/

---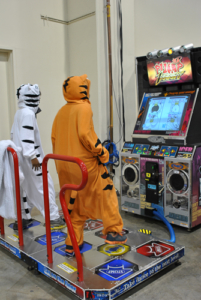 Tournament Rules & Regulations
1. Attendees under the age of 18 who win the Tournament will need their parent/guardian present to accept the award. If not present, we will contact them from the entry information provided.
2. Katsucon Staff are not eligible to win Tournament prizes. All are encouraged to enter and participate, however, staff are excluded from winning any level prizes for playing.
3. Any violation of the Video Gaming Room Guidelines will disqualify you from entering or continuing in the tournament.
4. Tournaments may be cancelled at any time due to lack of participation of tournament, technical difficulties, etc. Please check in with the Video Game Management for more information.
5. When signing up for any Tournament, please make sure all contact information provided is correct. If not, we will be unable to contact you, which may forfeit your right to any prizes given.
Video Gaming Room Guidelines
1. No Large Bags, of any kind are allowed in the room at any time, including but not limited to:
a.) Backpacks
b.) Purses
c.) Carry-All's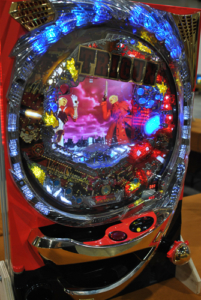 2. If asked to remove an item, we recommend either to check it in at the Katsucon Coat Check, or returning it to your hotel room. If bags are related to Medical needs, we will contact Katsucon Medical Staff to search and approve.
3. Under no circumstances are any attendees to attempt to remove or tamper with the cords of the gaming stations. Such actions will result in the immediate removal of your badge and will be escorted off the hotel premises.
4. Please do not tamper with or modify console's current game settings. If freezeup/errors occur, please contact any of the Katsucon Video Gaming staff at the Operations Table in the Video Game Room.
5. Any misconduct such as vulgar language, horseplay or non-sportsman like conduct will not be tolerated. One verbal warning will be given; if said misconduct continues, the attendee will be asked to leave the Video Gaming Room. If attendee is caught cheating or bribing, it may result in severe consequences, including but not limited to, the removal of attendee from the convention.
6. If children under the age of 18 are left alone in the Video Game Room unattended, we are not responsible for any game they play. Our games have a max Entertainment Software Rating Board (ESRB) rating of "M" meaning Mature. If you feel your children should not be playing any games at this rating, we ask you stay with your children at all times.
Any questions, comments or suggestions pertaining to the Video Gaming Room, please go to our Operations Desk.
We wish all patrons to enjoy and thank you for coming to the Video Gaming Room!